There's two ways to unsubscribe from a publication:
1. At the bottom of every email, there's an "Unsubscribe" button which you can click to unsubscribe to that specific publication.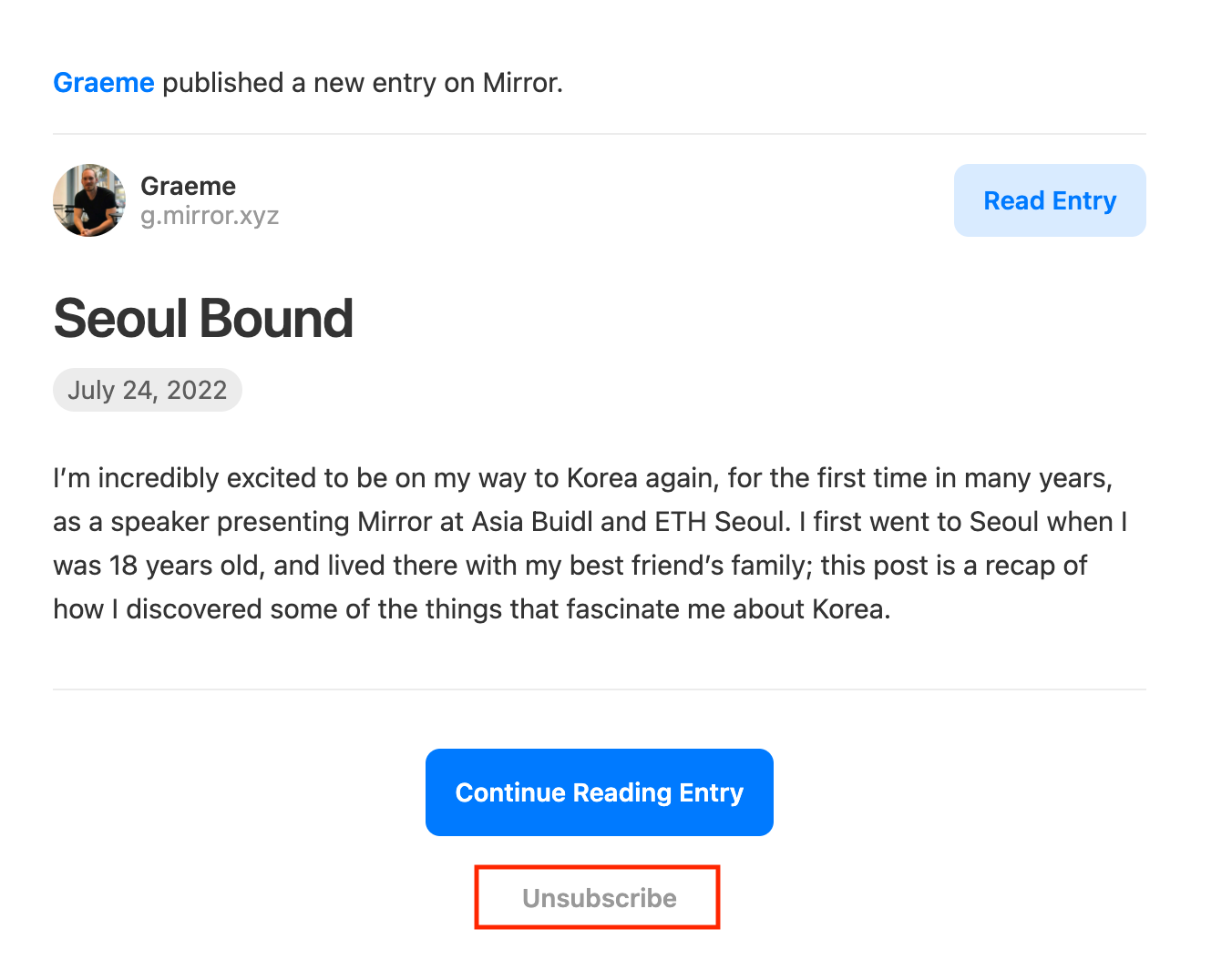 2. You can also go to any Mirror entry for the publication you wish to subscribe to, click the "Subscribed" button in the top right, and then click the "Unsubscribe" button in the popup.