When you subscribe to a publication on Mirror, the publication will be able to see your Mirror display name, email, and ETH address. This information is only shared with the publication you subscribe to.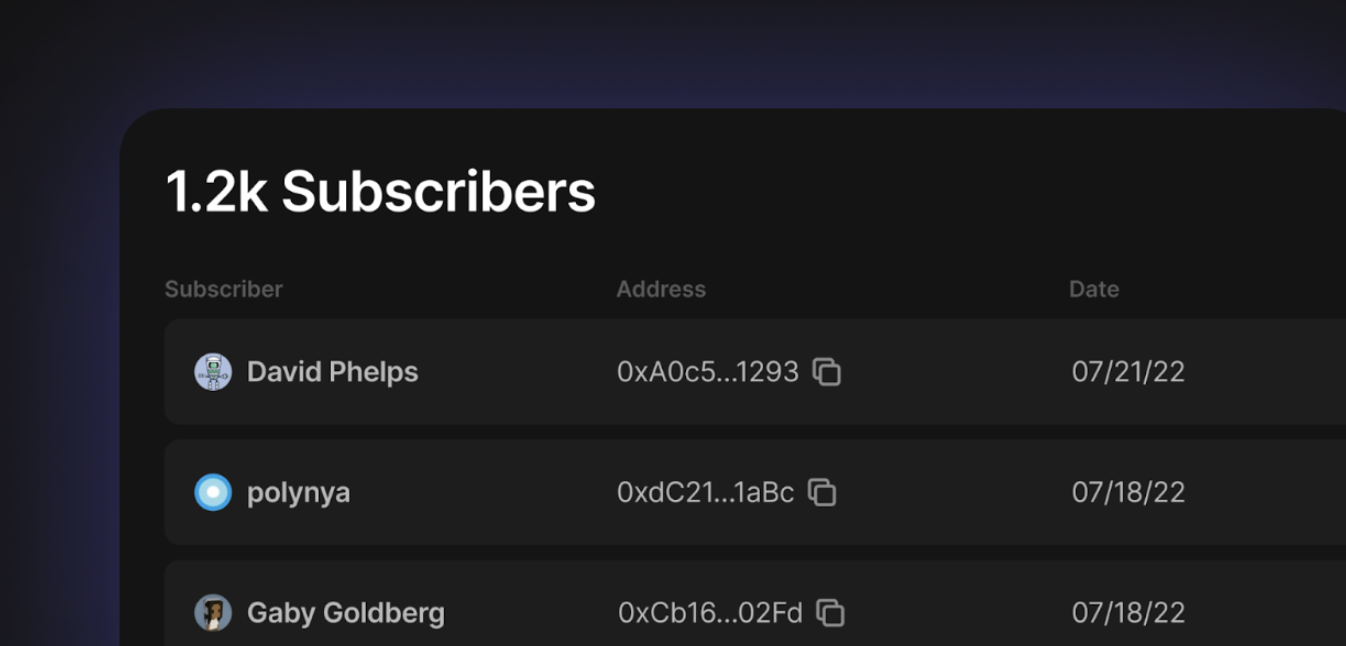 We believe wallets are the fundamental representation of identity in web3, and creators will want to build a community represented by wallets, rather than emails. Wallets create a social and economic link between community and publication.
At any time, you can export all the wallet addresses subscribed to your Mirror publication. Here are a few use cases for wallet addresses that are available right now:
If you have any questions, please a support request and we'll get back to you.