When you subscribe to a publication on Mirror, the publication will be able to see your Mirror display name and ETH address. This information is only shared with the publication you subscribe to. Anybody that's a contributor to that publication will see this info in the "Subscribers" section of the dashboard.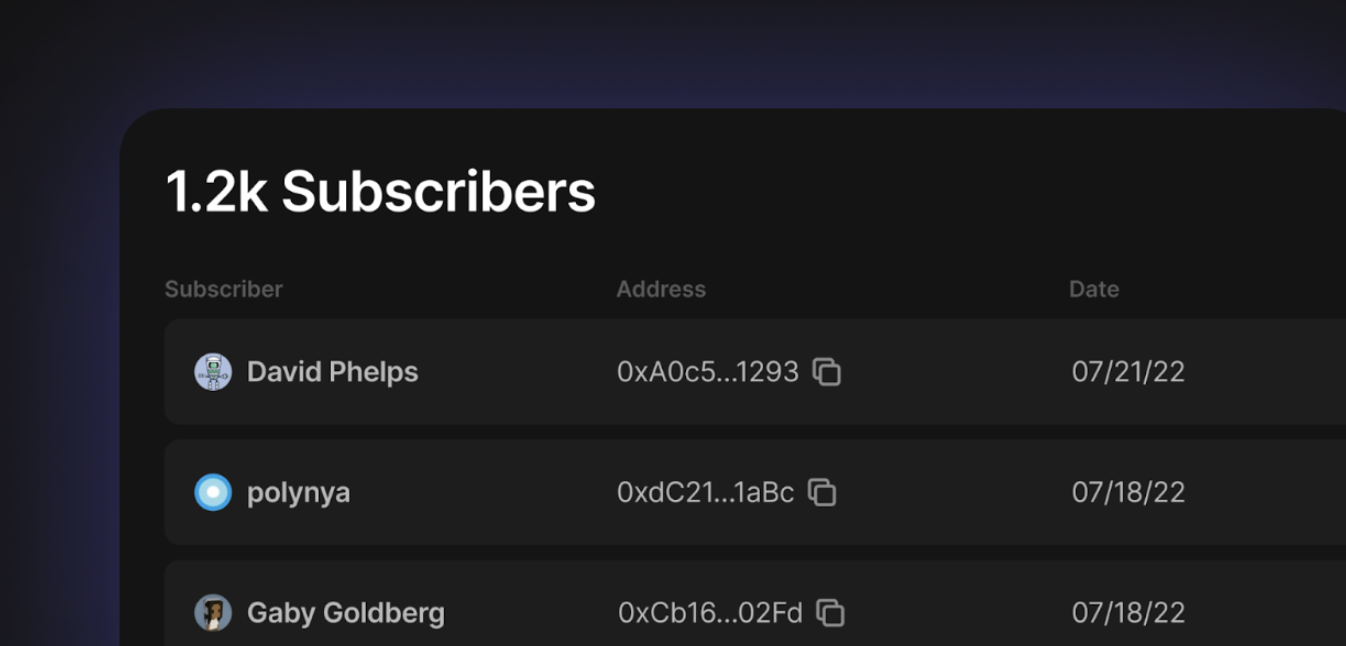 We believe wallets are the fundamental representation of identity in web3, and creators will want to build a community represented by wallets, rather than emails. A "hello world" post, whitepaper, or manifesto that marks the genesis of any important project on Mirror can now catalyze its audience to subscribe, creating a social and economic link between community and project. We chose not to share emails with publications for privacy reasons since sharing emails could lead to targeted phishing attacks.
However, you will be able to export any wallet addresses that subscribe to your Mirror publication. Wallet-based subscriptions on Mirror make community updates a core tool in the web3 ecosystem. Here are some potential use cases that are available right now:
If you have any questions, please a support request and we'll get back to you.