You can subscribe to your favorite Mirror publication with your email alone or with your web3 Ethereum wallet. This allows creators to send you email updates when they publish new entries. We share wallet addresses and emails with creators, allowing them to contact you directly outside of Mirror.
Simply start by navigating to the "Subscribe" button and adding your email address. The button is available on the homepage and on the top right corner of individual entries.

If this is your first time subscribing to a Mirror publication you'll see this popup asking you to verify your email address.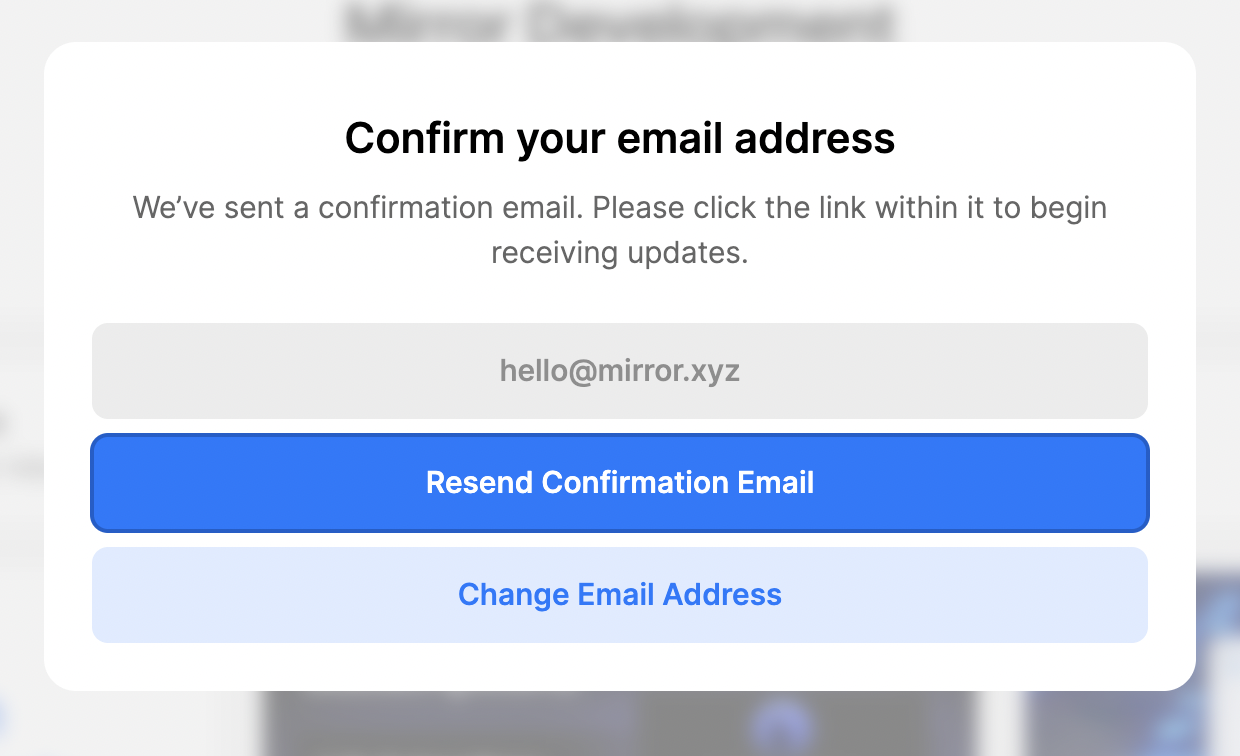 You'll need to go to your email inbox and click the verification email. It should look something like this.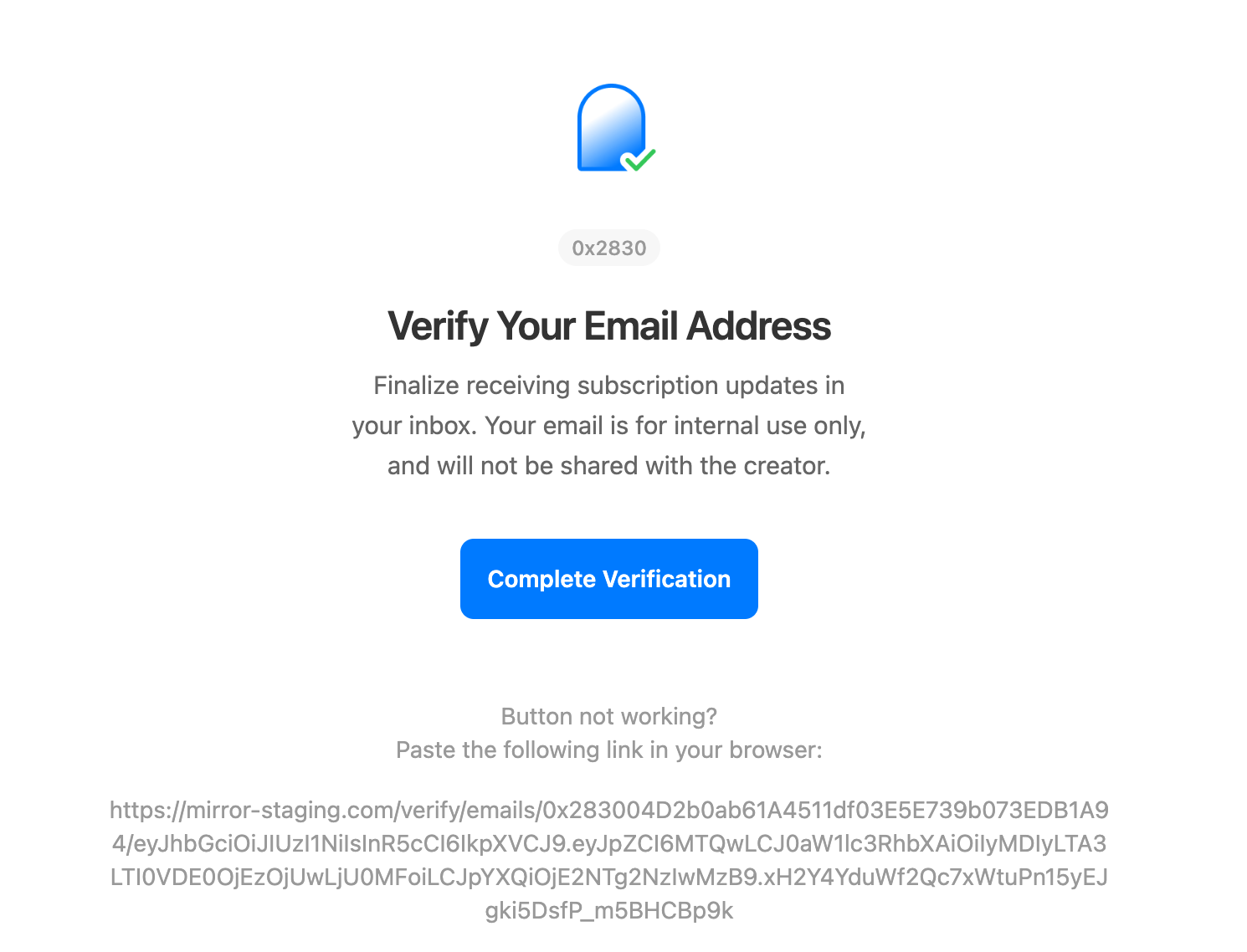 Now click the "Complete Verification" button and you should be redirected to the Mirror website where you will see the following page if your email was verified.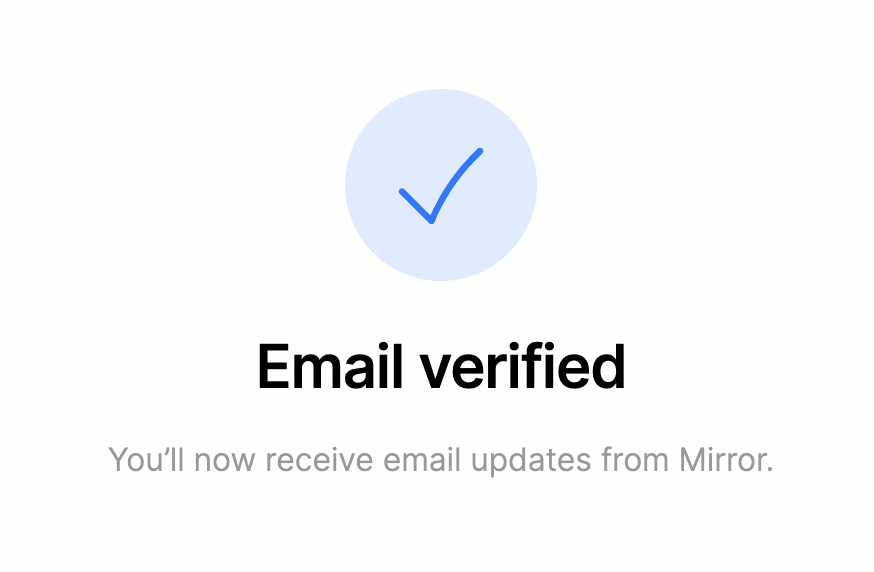 When you go back to the Mirror entry where you were subscribing, you'll be offered the option to connect your wallet.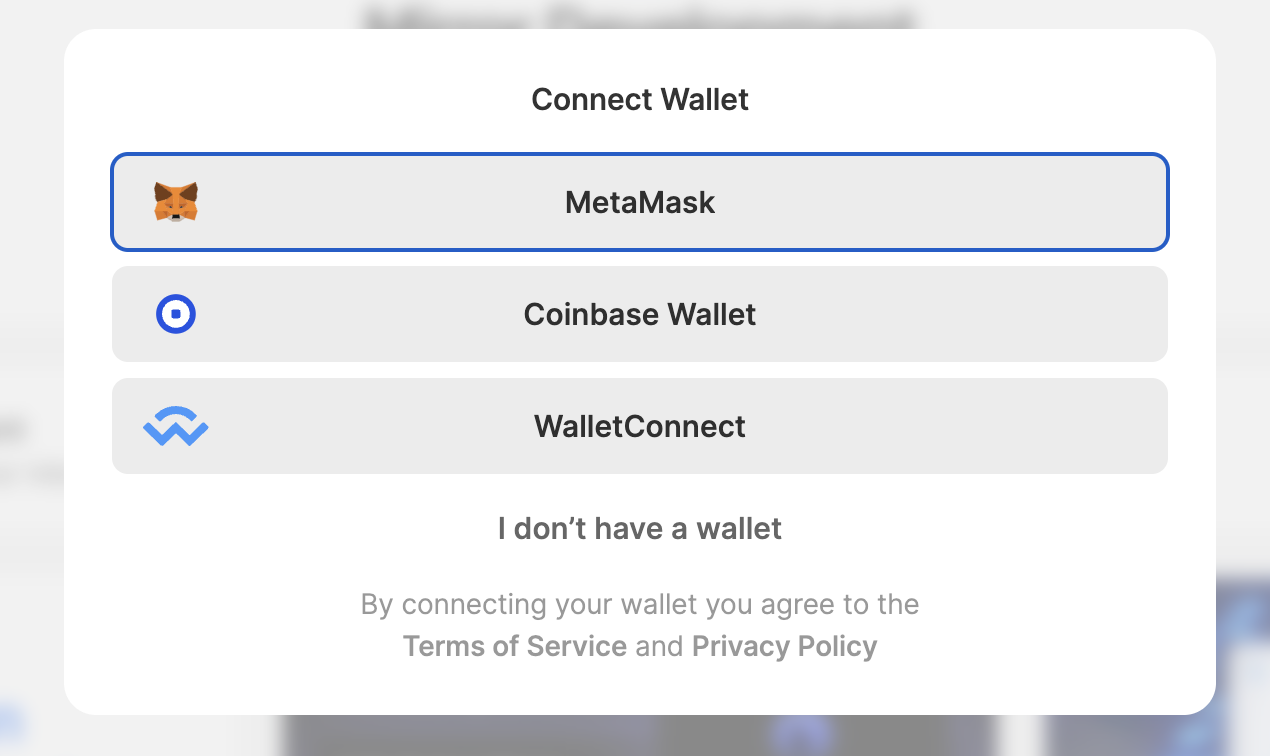 Congrats! You've officially subscribed to your first Mirror publication. In the future, you won't need to verify your email to subscribe to new publications. You'll just need to click the "Sign to Confirm" button to confirm that you'd like to subscribe to a specific publication.
If you have any questions, please submit a support request and we'll get back to you.