There are three steps:
Go into your Dashboard → Entries → Click the three dots menu on the entry you want to hide.Click edit.
After entering the editor, click the settings icon on the top right
In settings, change it from public to hidden, and then click save.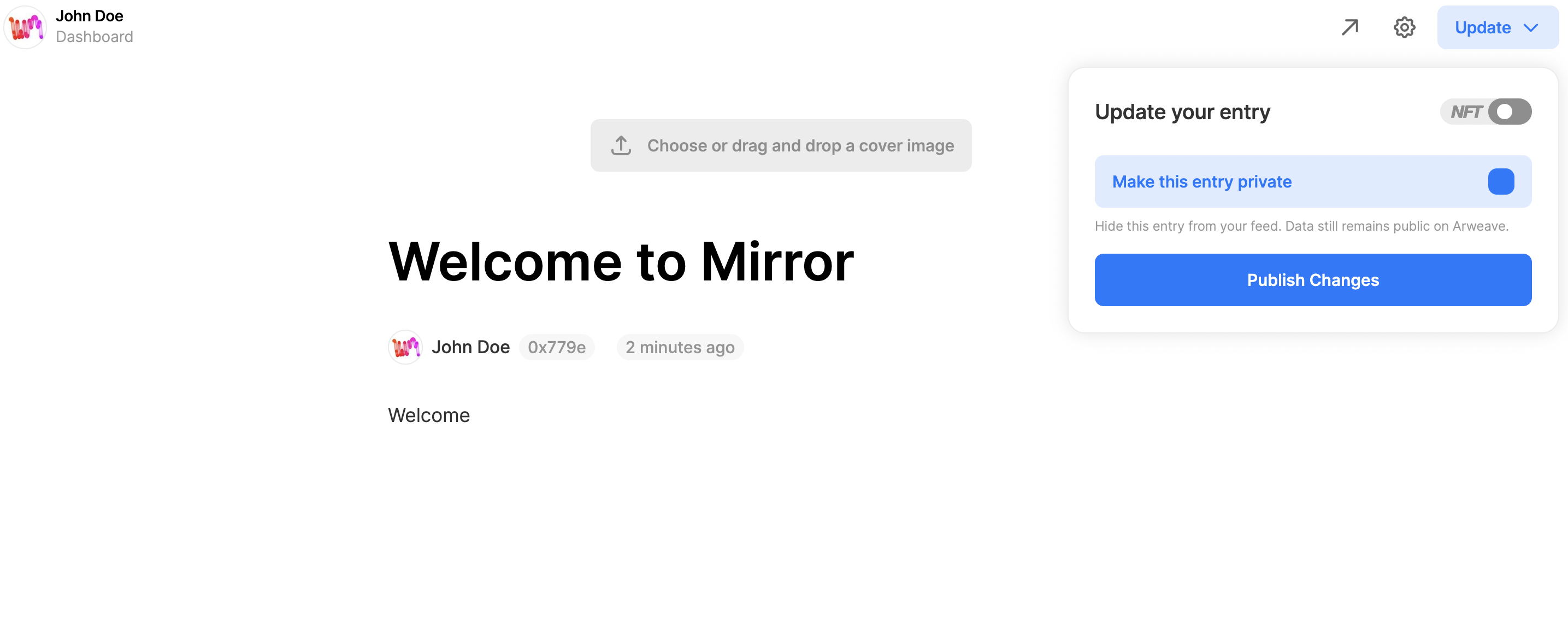 Please note this only hides it in the Mirror app. The post is still public on Arweave, our decentralized storage protocol, and accessible by anyone.