To create an account, all you need is an Ethereum wallet like Metamask, Rainbow, or Coinbase Wallet. Once you've downloaded your crypto wallet, just head over to https://mirror.xyz and connect.
If it's your first time connecting your wallet on Mirror, you'll be able to set your project settings like the display name, profile photo, accent color, and more.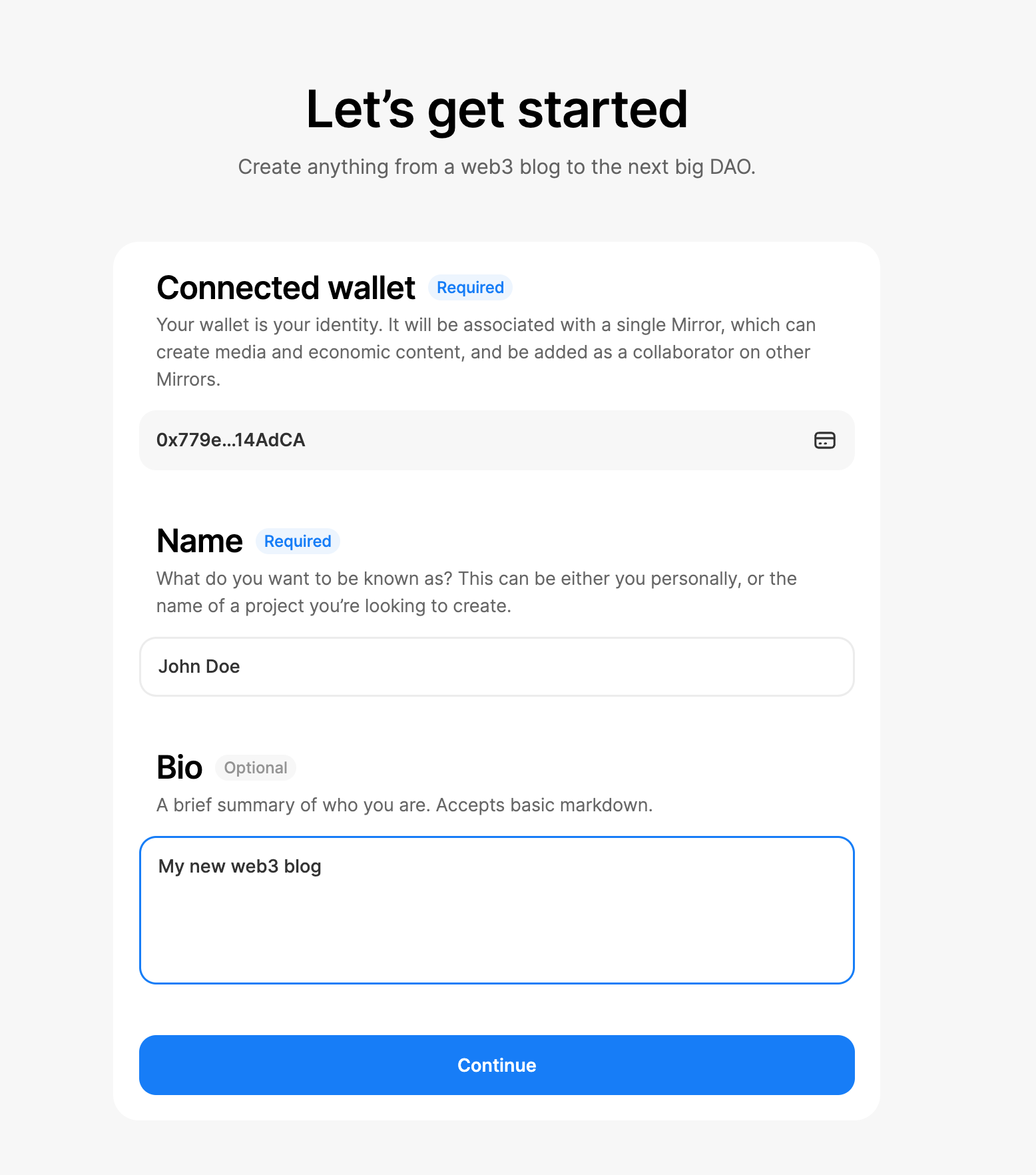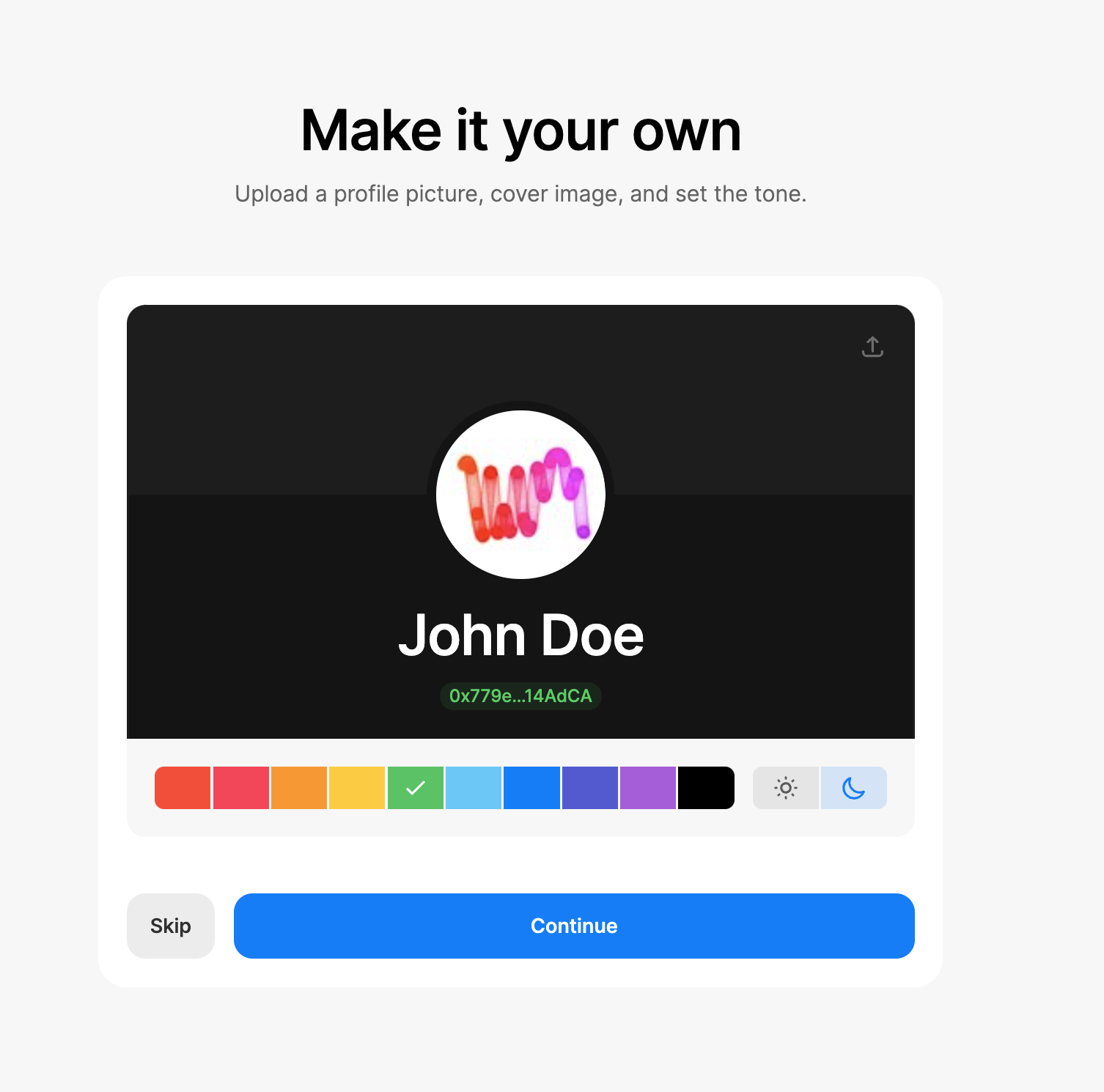 You can also link your ENS account so your entries are hosted at "https://mirror.xyz/<your-ens-name.eth>/<entry-digest>".

You can even link your Twitter account so your Twitter profile is displayed when you engage with content on Mirror. However, linking ENS and Twitter is not required so you can still publish on Mirror without it.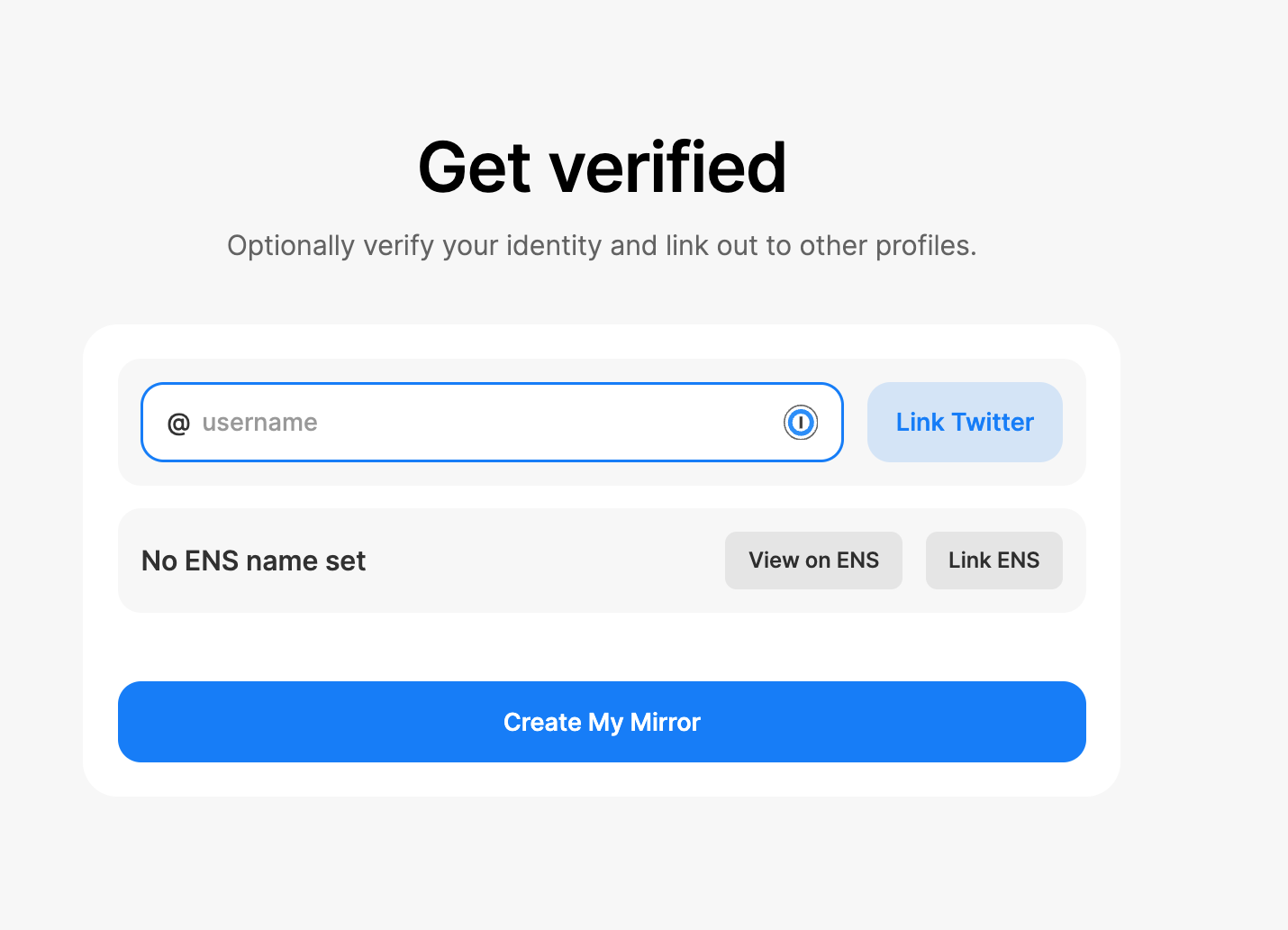 Once you've finished setting up your account, you can click "Create My Mirror" which should redirect you to your dashboard.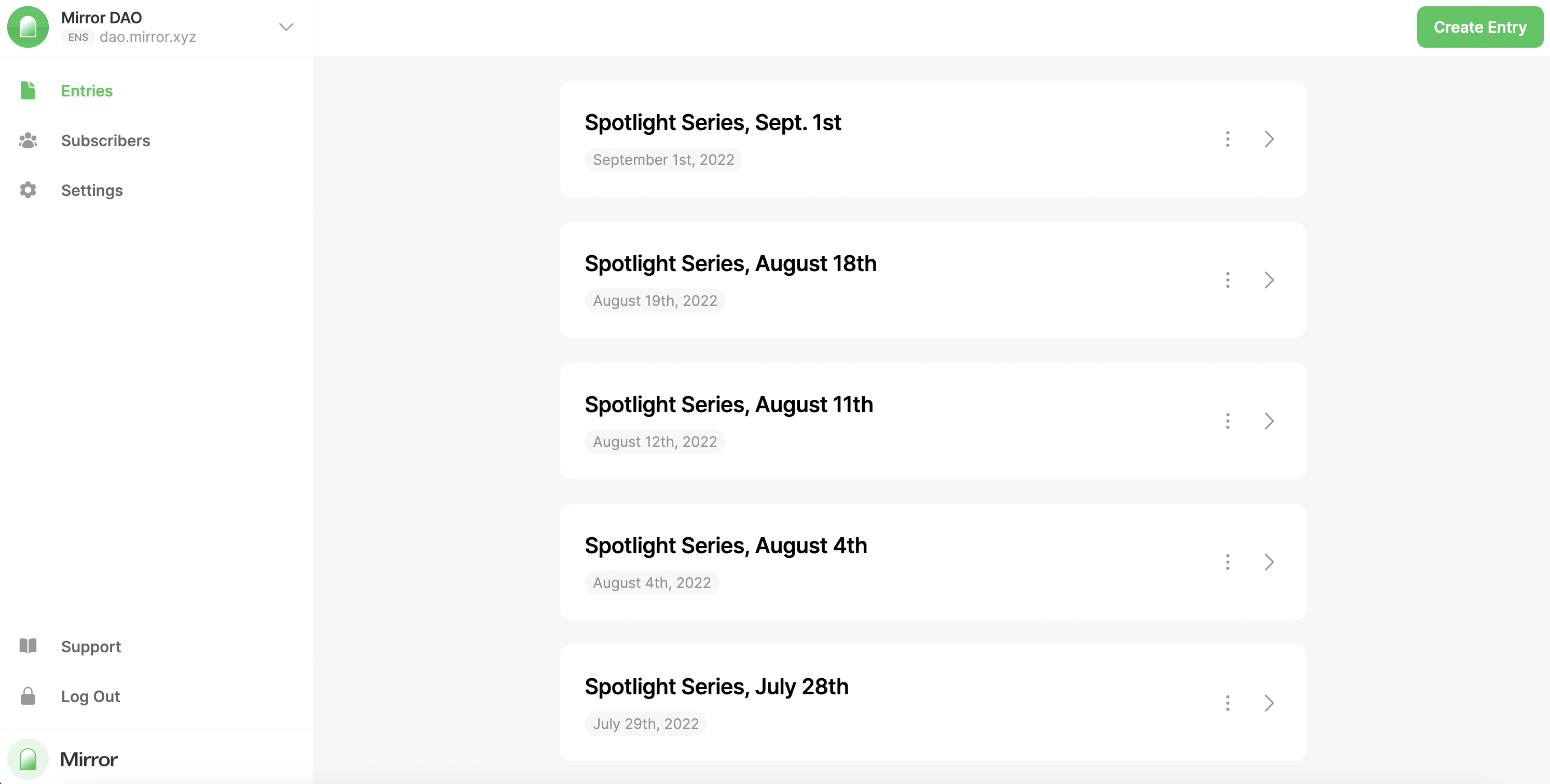 Congrats, now you're ready to publish your first entry!