Once you connect your Ethereum wallet on https://mirror.xyz and set up your account, you will be redirected to the dashboard.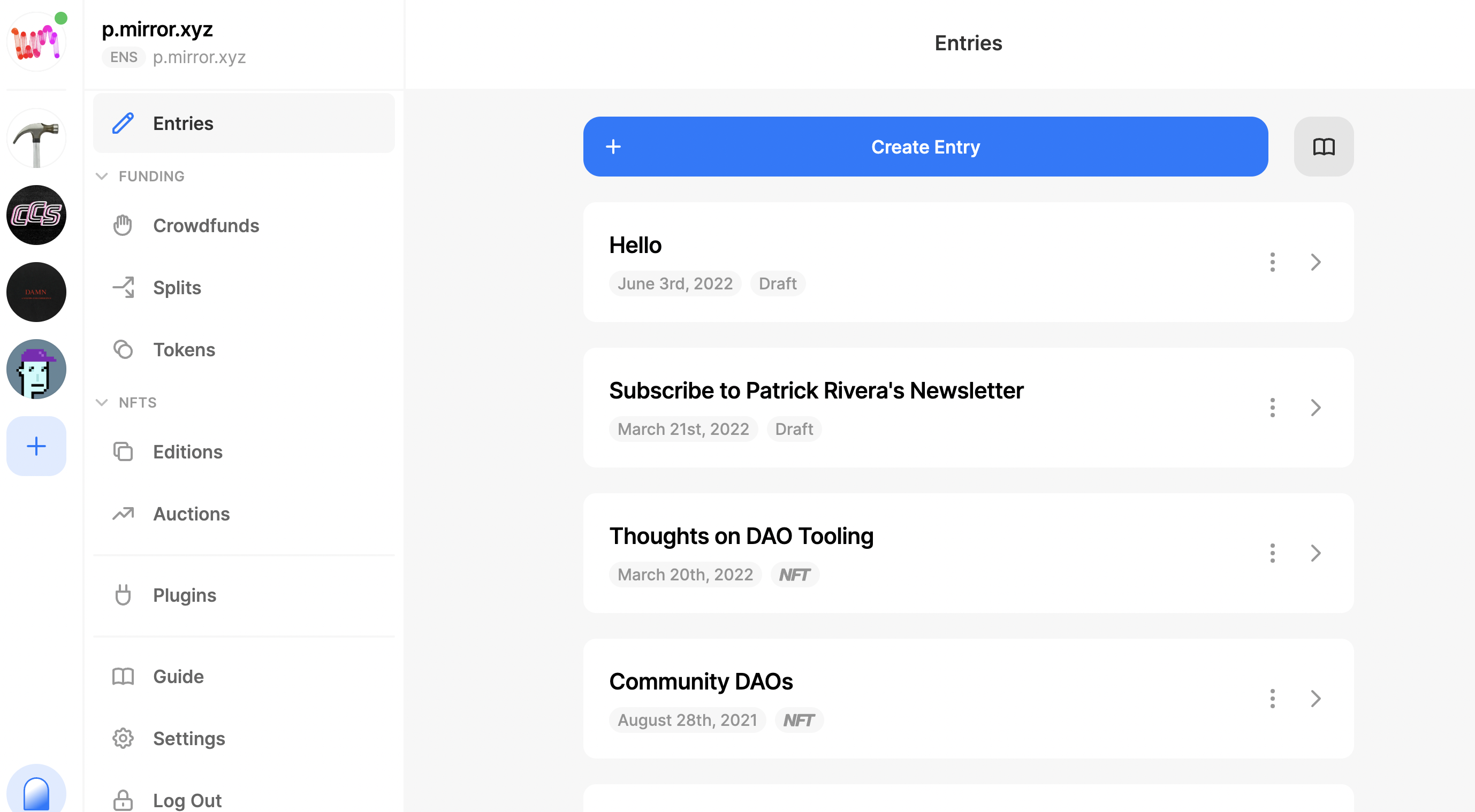 On the furthest lefthand side of the dashboard you'll see all the projects that you're a part of. You can add contributors to your project by clicking on Settings, and then Contributors.
On the main dashboard page, you'll also see a list of tools like Entries, Crowdfunds, Splits, and Editions. If you'd like to create a blog post, you'll use the Entries tool which opens up to a rich text editor where you can write your blog post.
We refer to the other tools as Plugins and you can install and uninstall them in the Plugins tab. You can also configure project settings in the Settings tab.