Once you connect your Ethereum wallet on https://mirror.xyz and set up your account, you will be redirected to the dashboard.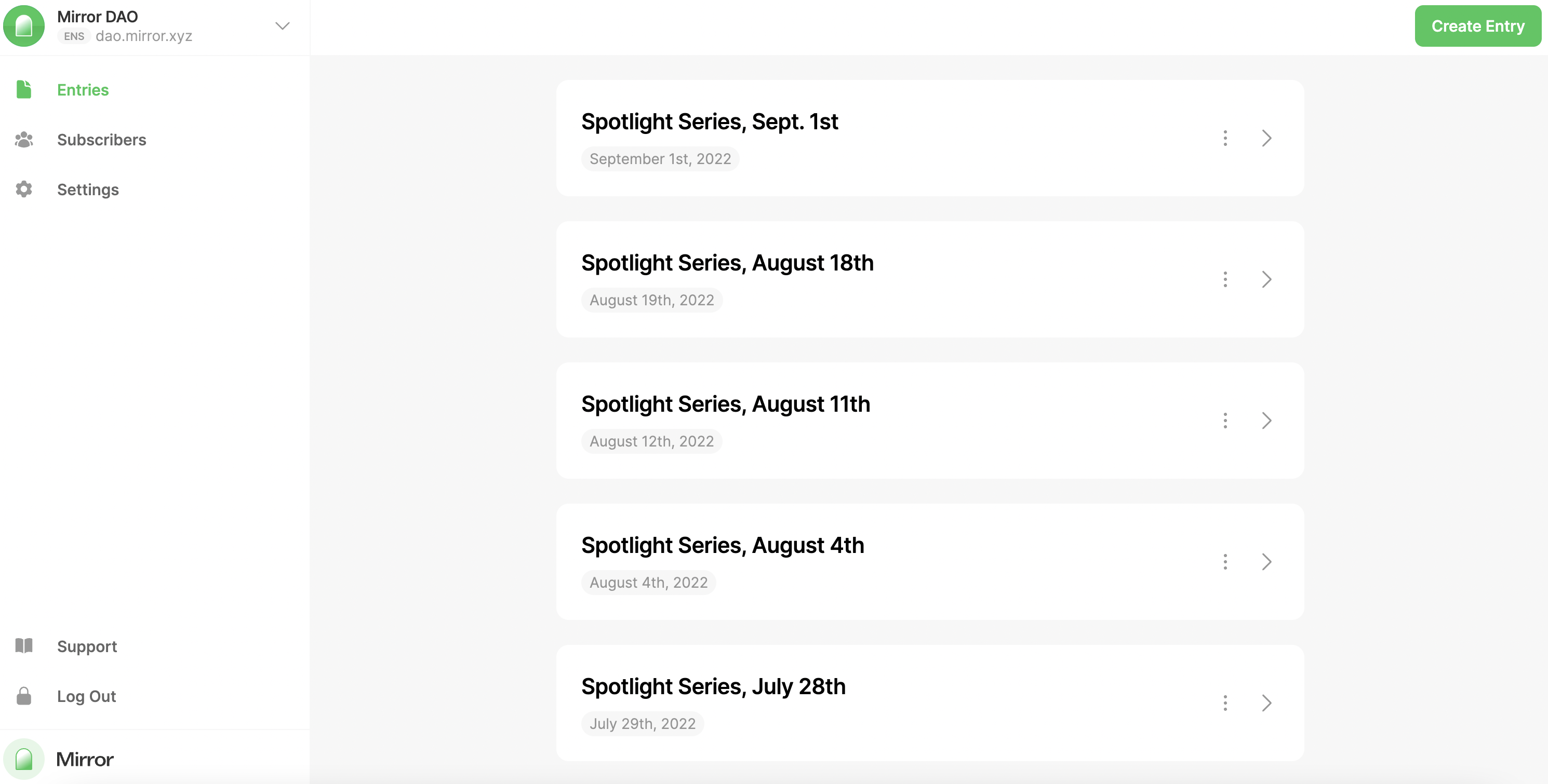 On the furthest lefthand side of the dashboard you'll see your project name. If you click on the name, you will also see a drop down of additional projects if you are a contributor for other publications.
If you'd like to create a blog post, you'll use the Entries tool which opens up to a rich text editor where you can write your blog post.
Under the project name, you'll be able to see the list of subscribers to your project and a link to settings. In the settings page, you can configure project. For example:
Change your project name, description, profile picture, banner, accent color, and google analytics ID
Update your email and link your social accounts (e.g. ENS domain name)
Add contributors who will be able to author and publish entries on your project