Welcome to Collectable Entries
Collectable entries are a new type of digital asset that represents your entries on-chain.
Collectable entries are a collectable visual representation of a Mirror publication entry. The Collectable entry includes the banner image of your work and displays metadata such as the entry title, description, author, subdomain name, link to entry, Arweave content link and more.
Collectable entries are deployed on Optimism, an Ethereum L2 network. As a result, they are free to deploy, cheap to collect (currently <$2 in gas), and will be visible across multiple new Mirror pages: Collections, Leaderboards, and others later on.
Minting steps
Go to mirror.xyz/dashboard

Create a new entry or navigate to your entry on the dashboard, click the "more settings" option, and select "Edit".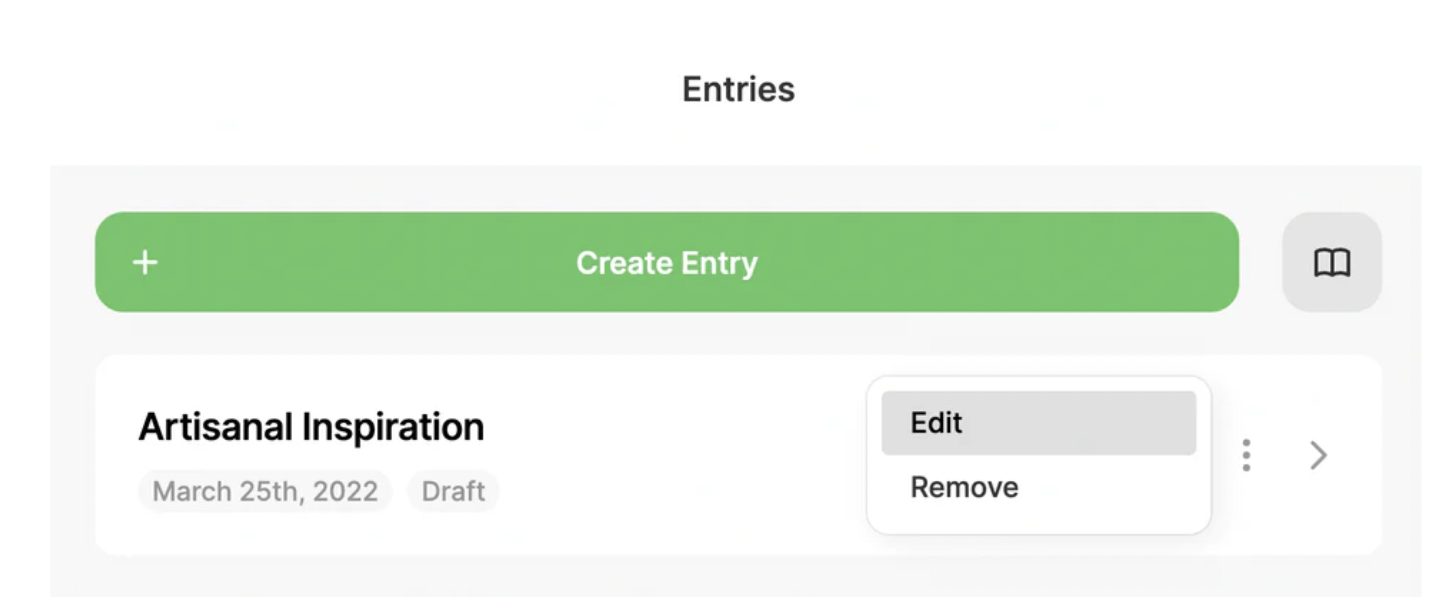 Click on the top-right "Publish / Update" button and check off the NFT checkbox. You will need to use Metamask and switch to the Optimism Ethereum network.
Set the price and supply, confirm the values, and hit publish. We recommend setting an accessible price (<0.01 ETH, currently <$20 USD) and abundant supply (>100 units). This way many people can collect your new Collectable Entry.