Currently, all entries on Mirror are minted on Optimism by default. The default network can be changed to Base or Linea. Once you switch the default network, all entries published moving forward will be minted on the chosen network. For instance, if you choose Base, moving forward all entries will be published on Base.
To change the default network:
1. Visit the Settings -> NFT panel in the dashboard
2. Switch the network to the network you would like to mint your Writing NFTs on.
3. Hit "Save"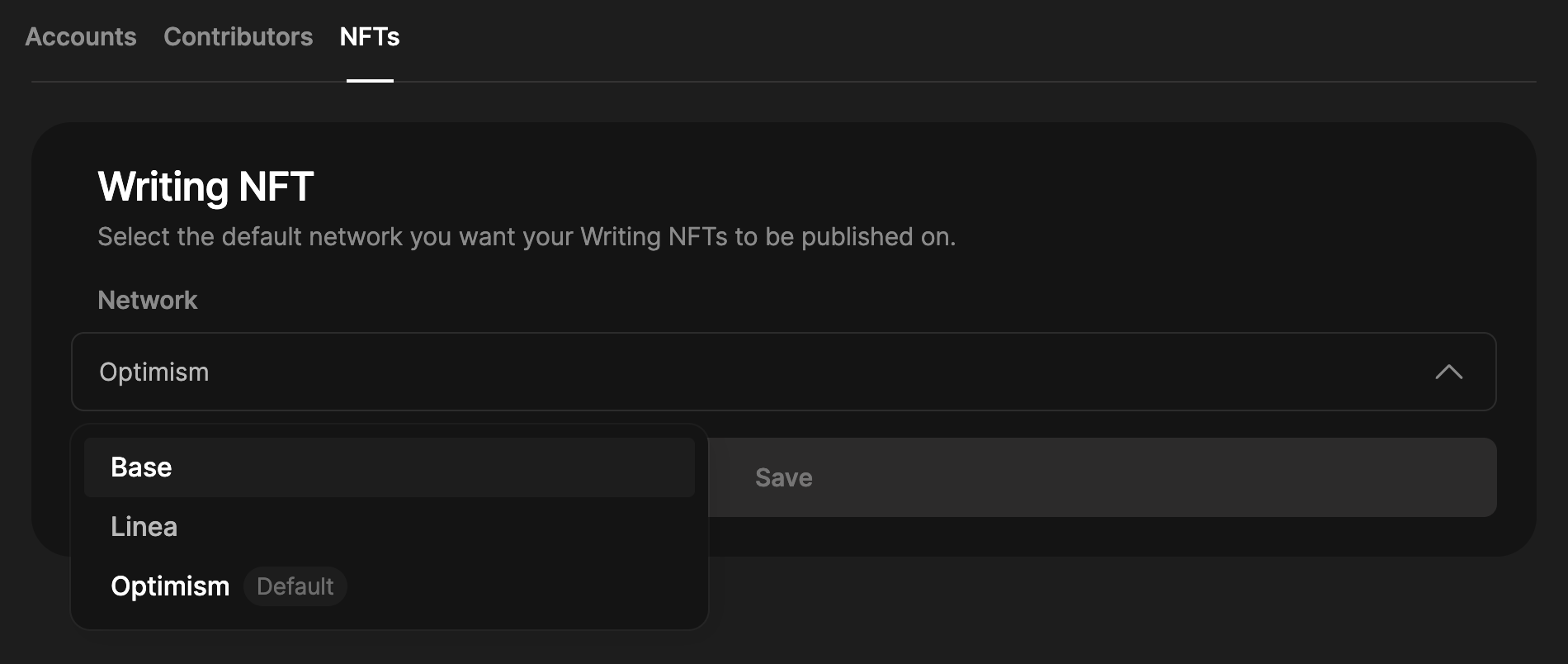 Afterwards, all entries published will be on the chosen network, which you can confirm by looking at the network pill in the publishing modal.