Embed an individual NFT or a NFT collection by including an NFT Embed block in your entry.
You can include the block by navigating to the bottom of the draft entry, or typing command+/ on your keyboard.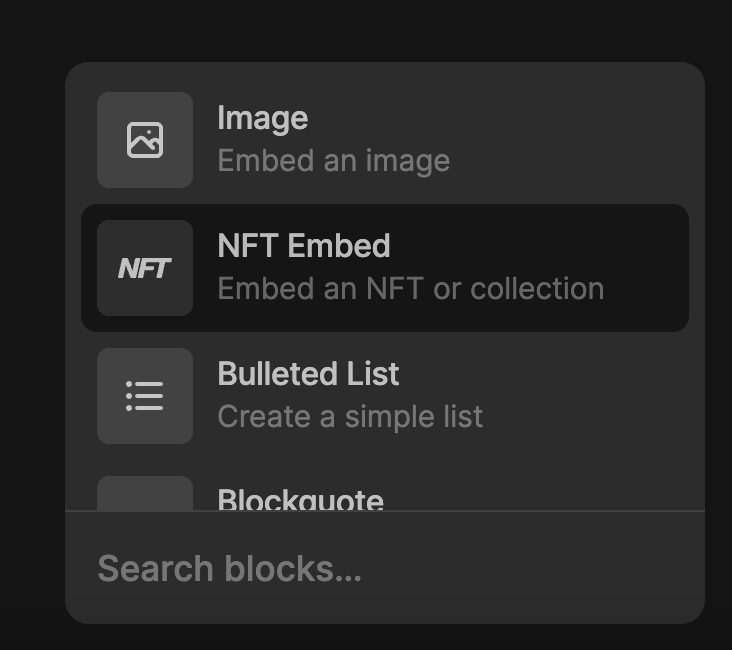 The NFT Embed block requires the following information:
Network: Choose either Ethereum Mainnet, Optimism or Polygon
Contract Address
Token ID (leave blank if you want to embed a collection)
Toggle "Show purchase button" if you want to allow collecting the NFT
NFT Embeds support static images, animations, and audio. As a result, can embed your favorite PFP, art, and music into your blog post - whether on Mainnet, Optimism or Polygon.
To enable audio, readers can click on the sound button at the bottom right-hand side of the visual.